PRODUCTION PROCESS
Equipment Display Diagram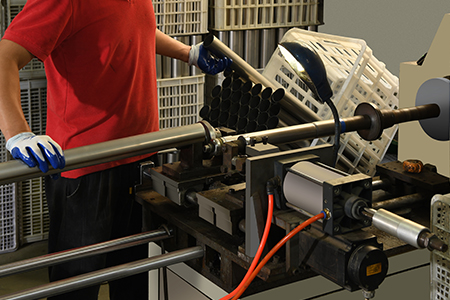 01Cutting The Pipes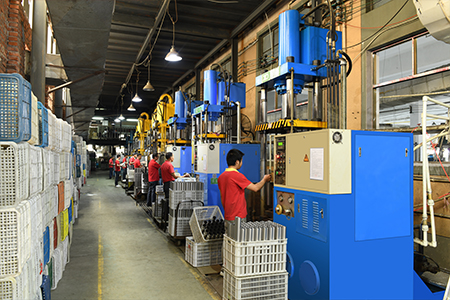 02Go Through Stamping

03Shaping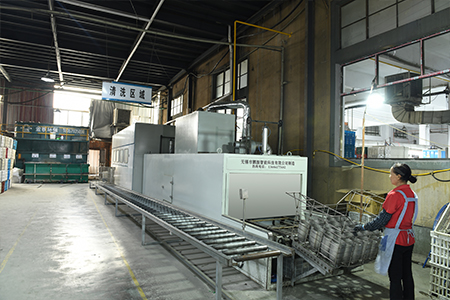 04Washing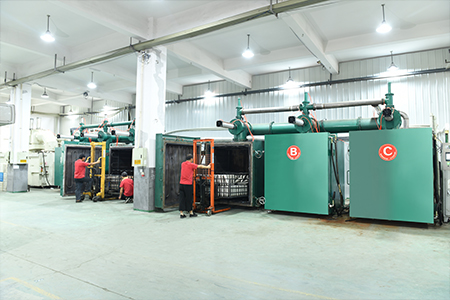 05Vacuum Air-removed Machine

06Polishing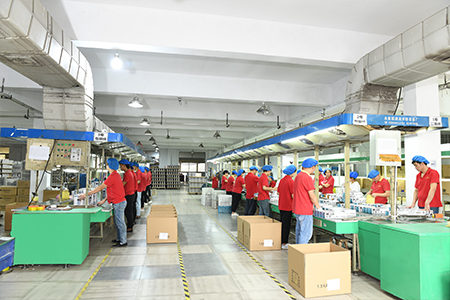 07Package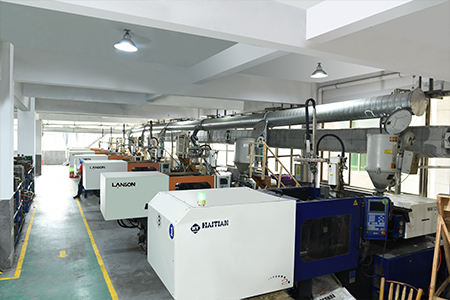 08Plastic Injection Machine
PE Ziploc and Slider bags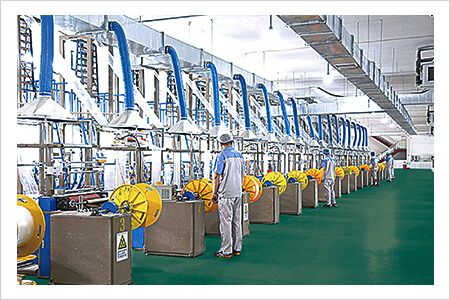 01PE film blowing
Using PE granules, the film blowing machines can produce PE tube film. By adjusting the blowing moulds, tube films of different size and thickness are available. By adding pigment to PE granules, we can get partial-colored films.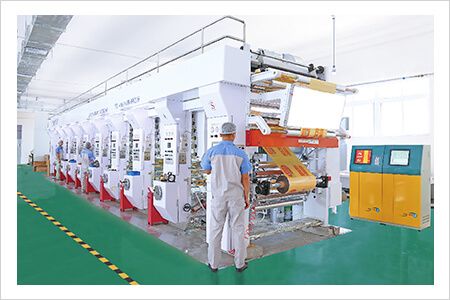 02Printing
Using gravure printing to move pattern or words onto the PE film through plate roll and create colorful effect on the surface of the film. The printing could be 1 to 10 colors.

03Bag Making
With more than 60 machines, the overall production of PE Ziploc bags & slider bags is up to 300 tons monthly.

04Packing & Storaging
Packing finished products with PE bags, then into cartons, and using inner color boxes or pallets if necessary. All the cartons and pellets will be stored in our warehouse safe and sound, waiting for delivery or container loading.
Co-extrusion film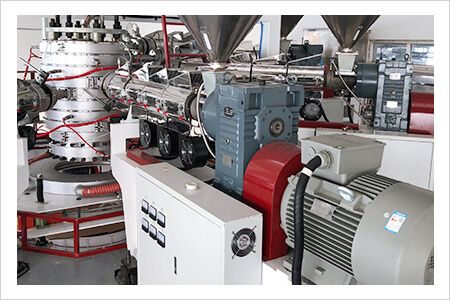 01Resin granule feeding
Give different resin granules to different extruders correctly as per technique document. The resin granules include PE, PA, EVOH, PP.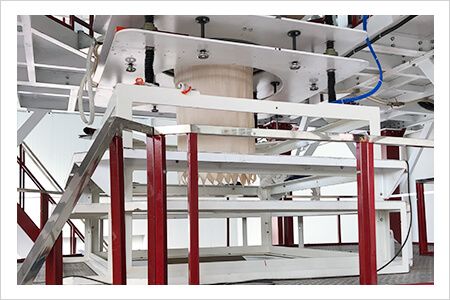 02Film blowing
The resin granules would be pumped to extruders for melting and transferred to the mold to be blown to form the film, with co-ex film width ranges from 350mm to 1050mm and thickness from 40 micron to 300 micron.

03Film rolling
The film will be cooled by the water and rolled by rolling machine. The width of film roll ranges from 350mm to 1050mm.

04Film slitting & packaging
The film roll will be slit into the correct sizes as per client's requirements. Then each film roll will be put into PE bag and fixed on both ends with plastic caps, after that, film rolls will be further packed with cartons and pallets.

Get Your FREE Quote
We will contact you within 24 hours.